Thanks for everyone attending. We have an awesome and diverse crowd of data analysts, graphic designers and content creators. Let's grow our network!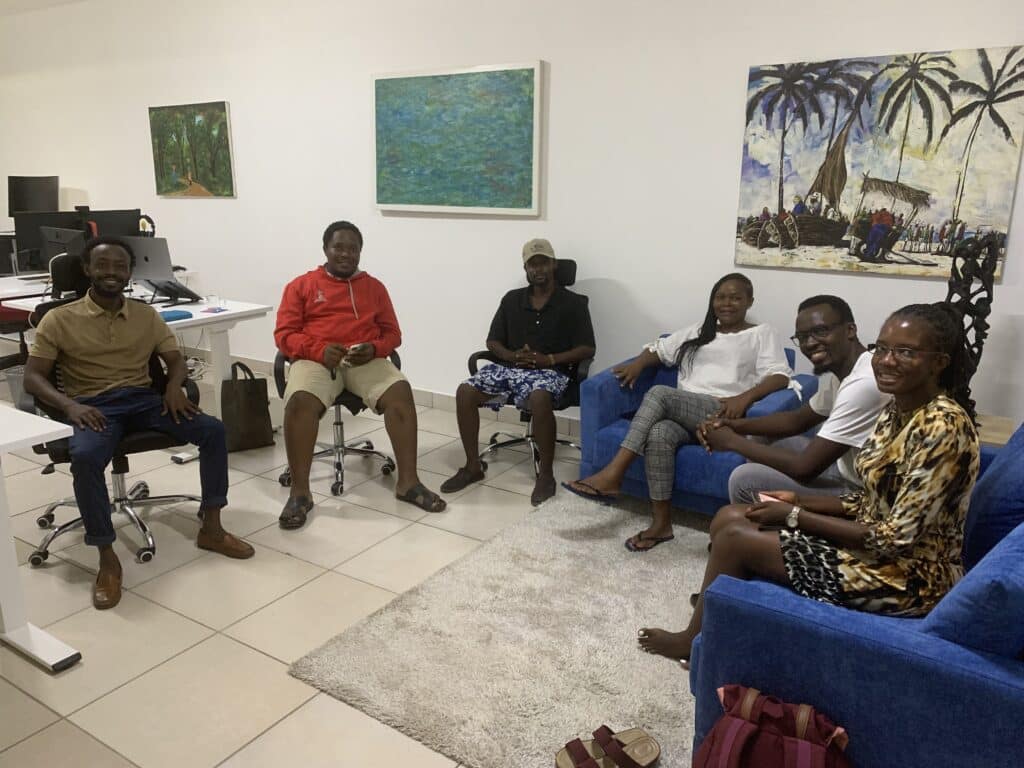 WordPress topics we discussed
How to include M-PESA as a payment option?
The WordPress repository shows quite a rage of possible plugins to integrate M-PESA into WordPress and WooCommerce:
https://wordpress.org/plugins/search/m-pesa
The challenge is to identify the one that is really working and which will is properly supported. Jacinta's e-Learning Platform inua.academy for example uses a plugin that's no longer available. Despite being working it's not a favourable situation as even bug- and security fixes are unlikely to happen. Our host – CoastWorking Diani – relies on Paystack.
This payment provider includes besides CreditCards like Master and Visa also M-PESA and some other comparable mobile money solutions from Nigeria, Ghana and South Africa.
About the challenges and his solution the talk of Mauko Maunde given at the WordCamp Nairobi 2018 is highly recommendable:
Side note: wordpress.tv as such is highly recommendable 😉
How to choose the right theme?
What ever you find on the WordPress repository is for free. Sometimes there will be a pro-version attached that comes at a fee that will cover either additional functionality and/or extended support. As a rule of thumb: some multi-purpose themes are quite good, especially if they support the Gutenberg-editor. As an example WP-Astra is mentioned, but others as GeneratePress or Kadence fall into the same category. For a speed comparison this recent blog post from the guys of WP-Rocket (a caching plugin) is recommended. Generally speaking themes from ThemeForest might lead into a dead end. Most of them are highly specific to a topic, include plugin functionality that should be seperated and are somewhat trimmed to look good with their sample content, but shift dramatically when real life pictures and texts get included.
What about page builders?
Turns out, that – to flatten the learning curve with WordPress, which is understandable – there's still a demand for page builders like
Divi
Beaver Builder
Elementor
Visual Composer
Breakdance
The ease of use generally comes at a price. Pagebuilders will increase the payload of a website. Either in DOM, database or backend. Or worse: in a combination or all of it. Given the fact that Kenyan webhostings are not the fastest in the world this can easily backfire in very slow websites. We decided to dive a bit deeper into this topic and have a closer look into some of the above mentioned ones.
What does it take to develop a WordPress Theme and get in into the repo?
This topic could (and may) fill a whole seperate meetup. For a start there's a handbook on wordpress.org about the things to consider:
We'll try to back this up by reaching out to theme developers with published themes on the WordPress repo to give an insight in the process.